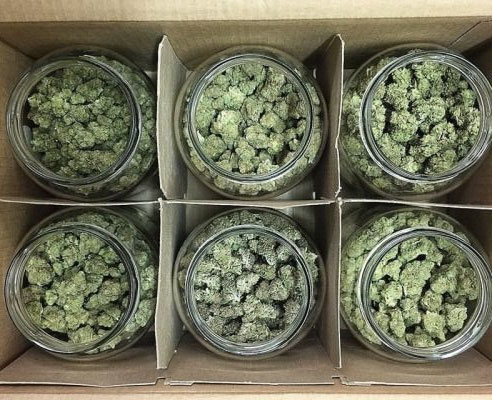 How To Store Weed & Keep Your Bud Fresh. Learn The Best Way To Store Weed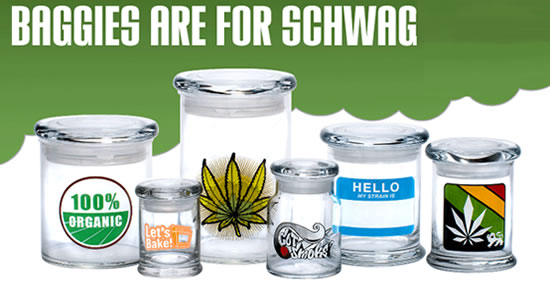 Learn how to store weed and keep your bud fresh.
With the correct way to store weed you can keep your bud fresh for months! With ease…
Storing marijuana is a no brainer for most people.
All too often I see people storing their herb in the same container that came with it.
(Generally a Zip lock). Other people store their bud in an everyday item like an altoid container, or their mothers spice jars.
For some people these methods work just fine.
Although, if you want to store your weed for long periods of time the best way to do that is in a glass nug jar.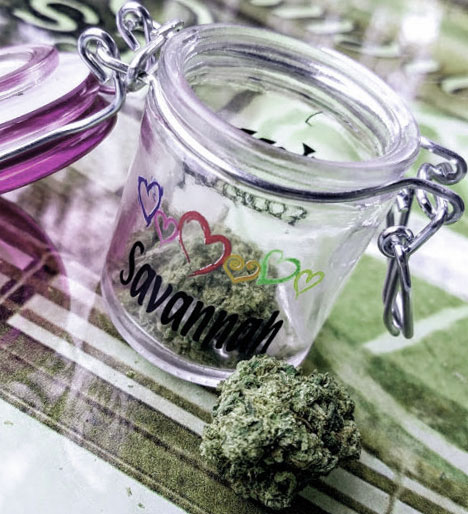 How To Store Weed
1. Storing marijuana in a plastic bag is a bad idea.
(A) Your weed will dry out very quickly causing it to turn into "shake". Shake is basically just dry crushed up buds. (B) Shake creates harsher smoke when inhaled.
Another reason why Baggies are a bad way how to store weed is because they can create "Static Cling".
Static Cling happens when your plastic baggy is charged with a small amount of electricity from rubbing in your pants pocket. When that happens some of your THC gets separated from the buds and sticks to the baggy.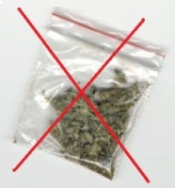 2. A decent way
how to store weed
is in a prescription pill bottle.
Prescription bottles are mostly AIR TIGHT, and amber colored for the purpose of blocking out & minimizing UV rays to it's contents.
Light, especially Sunlight, can tragically damage the quality of your buds.
That's why Amber glass and amber plastic are supposed to be better for storing marijuana compared to clear glass.
The moral of the story  is to keep your weed out of the light as much as possible.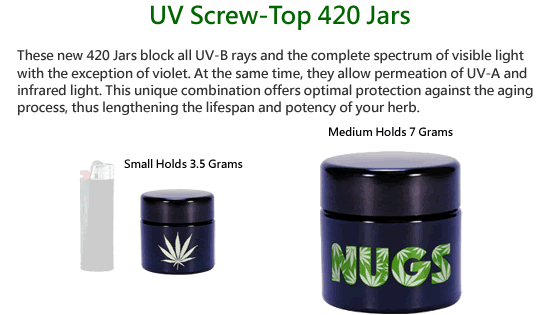 Browse More UV
Screw Tops
3. Glass Jars with gasket style sealed tops are generally recognized as the best way to store weed.
HOW TO STORE WEED TIPS & CHOOSING THE RIGHT JAR
a) When you pick your jar try to find one that is strong enough to take some big hits JUST IN CASE. It's highly likely that your going to drop your jar once or twice, and you may even bump into something.
b) Jars with rubber seals keep the smell in better than not having a rubber seal.
– A good habit to have is to limit the amount of times you open and close your jars and containers. Even though it's tempting.
c) The best way how to keep nug fresh is to store it in a cool, dark, and dry environment. Especially if you plan on keeping your nug for longer than just a few days.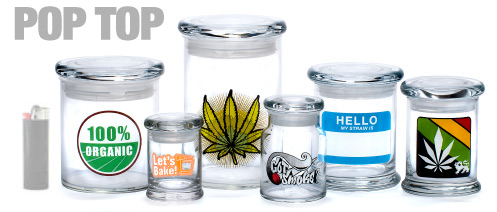 Click Here To Browse More Pop Tops
4. If you still think that after storing your weed in an airtight container, and in a cool dark place in not enough… Think about taping
a very small and slightly damp cotton ball or cue-tip to top of your container. Your next option is to buy a small disk humidifier at your local tobacco shop (disk humidifiers are used for cigar cases)
So Now You Know How To Store Weed!
420 Science offers you the highest quality nug jars at affordable prices.
420 Science is the most POPULAR, most RESPECTED, and most DIVERSIFIED Nug Jar Merchant in the markets. Hands Down.
If you don't believe me, just take the words of their customers.
420 science is constantly turning customers into raving fans.
See what the customers are saying…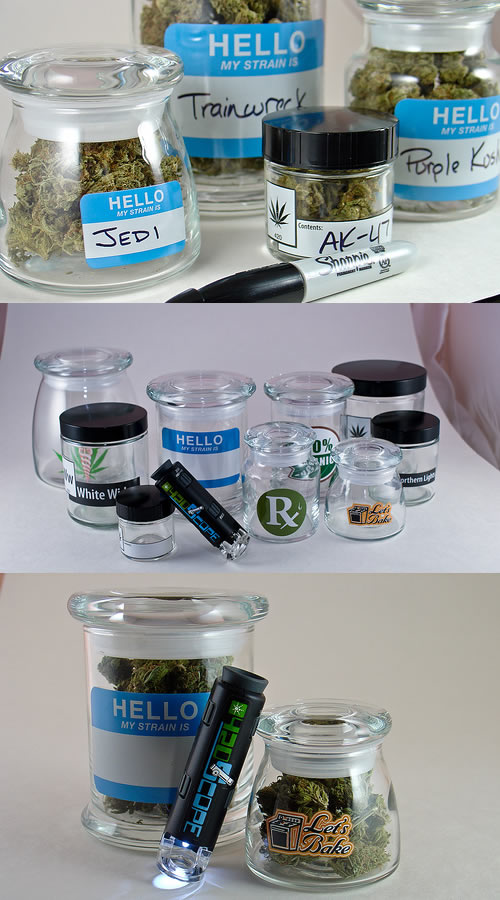 More About 420 Science
Since 2003,  420 Science has served hundreds of thousands of happy customers.
420 Science Jars & Accessories are featured Regularly in…
"High Times Magazine", and "Culture Magazine"
420 Jars are featured in the hit TV show "Weeds"…
You can find 420 Science regularly at Local MMJ Events & Festivals..
Hundreds of Medical Marijuana Dispensaries & Collectives have been switching over to
420 Science for all their herb storage needs.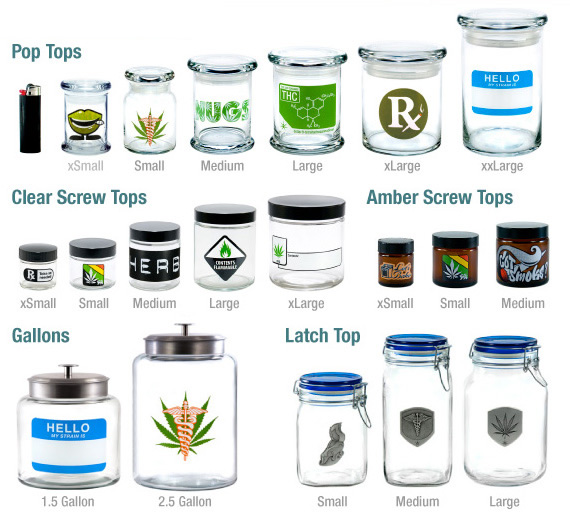 Click
Here To Choose Your Own 420 Science Jar
NOT only
will your buds stay fresher, longer…
Your buds will be truly admired. As it should be.
"I just got the jar and it's awesome! Thanks for all the extras too! I love the vacuum "pop" when you take off the lid. I know my buds are the freshest they can be now. Keep doing what you're doing!"

 ~Jon
P

"I just got your jar in the mail about a week ago. The only word I can say is… amazing! It keeps my stash so fresh. I love it."

~ Kyle Z

"These
jars keep my stinky smellin' goods on the DL. Thanks 420 Jars!"

~ Sativa Verte
"I've had my jar for about a month now, and I love it. Keepin' it fresh never looked so good.
~ John
J"
By the way i bought my first 420jar the other day, and i do have to say omg i love it. wonderful job guys keep up the great work. you have a buyer for life!!!!


~ Greener

"First of all, you guys rock! I have 4 jars from you and I love them and use them everyday. Thanks!
~ Jay M"
No BS
—   (All QUOTES & THANKS YOU's
listed here are From REAL LIFE Satisfied Customers)
420 Science Guarantees Your Satisfaction. If you're not happy,
YOU GET YOUR MONEY BACK!
NO HASSLES  &  NO QUESTION'S ASKED
100% Satisfaction
GUARANTEE

with all 420 Science Products

If you buy a 420 Jar or 420 Scope and you're not completely satisfied, just send it back to them for a full refund.  Of course, if you put anything in the jar – run it through the dishwasher before sending it back.

All jars get shipped in a discreet unmarked box.
$4.20/ Item standard shipping.

Orders over $49 are shipped for FREE

Orders over $100 get 10% off at checkout. Use coupon code over100
If Your Thinking Wow, I Really Like These Jars!
Please Enjoy This Short Video
You Too Can Have Super Dank Buds Stored Preciously
In One of These Pop Top Jars
Experiencing the joy that comes with each and every fresh "POP" of
these jars is like nothing else.
420 Jars fully embrace the "sweet smell of your marijuana" because with every pop is pure freshness.
All 420 Jars Are Made With AIR TIGHT Seals
Keeping That Dank Smell and Freshness Contained In Your Jar.
Don't hesitate click here to get your own custom 420 jar today, 100% safe