We Grow Re-Grand Opening
Festival Updates & Review.


We Grow Shout Out to All Those Who Attended
And All Who Wish They Were There...
Cheers To The Hemp Nation.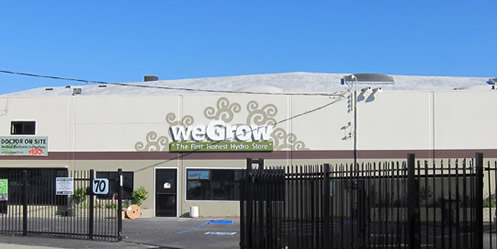 Festival Attendees

Organic Web Design
Boldt Bags
Bliss Edibles
WeedTracker.com
Joe's Baked Goods
Push Kush
Puff, Puff, Pass
Rainbow Worms
Green Planet Nutrients
TheMarijuanaEffect.com
We Grow
Greenway 420
ASA
Daily Buds
Social Medics
Element Wellness Center
Valley Roots Collective
Green Retirement Plan
BR Merchant Services
Purple Haze Smoke Shop
Special Events
Push Kush 5 Plant Cutting Give Away Every Hour...
News Media and Press (ABC, CBS, CNN, Dateline, and more)
Food Stands, Medical Marijuana Clinics, Bongs/Pipes, Clothes,
Vaporizer Lounge & Free Tokes!
Festival Outcomes
The We Grow Hemp Evolution Festival was a great Turn Out.
There were hundreds of visitors, and dozens of vendors. You can definitely say that there was a lot of love going around the facility.
The We Grow Festival
iGrow is in the process of Renovating & Re-branding to become WeGrow, the first national hydroponic franchise! To celebrate this exciting new endeavor they threw the HempEvolution Festival. WeGrow's Grand Re Opening Party. The festival was held Sunday October 3rd at WeGrow.

70 Hegenberger Loop
Oakland 12pm-6pm.
There was onsite consumption, council member speakers, entertainment, and more..