Cool Trippy Art Drawn In Ball Point Pen
This
trippyart gallery
brought to us by Anthony James is like none other seen on the internet. Anthony James has superb talent in creating
trip art
using a ball point pen. It is a small collection of trippy drawings, and related weed art perfectly shaded in many colors.
We have no idea how he does it, but these truly are trippy drawings. Please respect Anthony James' wish to have his art seen, but only exclusively reproduced.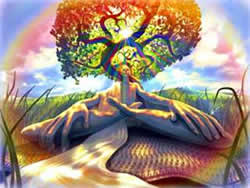 Submitting Your Own Artwork
Submitting artwork.

You can use this page builder to create your very own trippy art page at TheMarijuanaEffect.com

Once it's approved we'll send you the link to your page.
Other Trip Art Submissions
See other trippy art submissions below..

A Self Portrait I Did

A little sketch I did of myself on my phone.
trip your face off.

This is what goes on in my head... transferred onto paper. this is my original work.
trip flip

Soo I was really bored in class and decided to draw a little something.
420

Just a lil sometin
Agathism

I drew this when i was in 8th grade and hallucinating in my English class, this is what i saw and it was dancing with fetuses lol.lesson here kids? keep …
Chain Smoke Trippy Art Drawing

These tripy art drawings are sublimely amazing!
Shroom Spiral Trip Art

I found this on the internet but this is my version of it.
Dubs Not rated yet
Trippy Art
jimi hendrix 2012 Redefined Not rated yet
i got stuck in my room listening to dubstep making this amazing drawing as a birthday card on glass with markers . live free and fly high cadets. PEACE …
Tripppp Not rated yet
(; yaya
TR!P L!K3 !T$ UR L@$T Not rated yet
I made this on my own i had no one help me at all and practically what i did was jus draw what came to my mind no matter how crazy it was and i hav plenty …
500 hours on one painting Not rated yet
How would you like to have a painting that you will never get bored of? And never find all it's stories, treasures, and hidden meanings? How would you …
Stoned Artwork Not rated yet
Drawing whle pretty stoned :)
Keep Trippin' Not rated yet
I'm only 14 years-old. I started doing weed when I was 11 years-old. I am currently in 8th grade attending an altearnative school. I have good grades in …
Colored Artwork brought forth from the Mind of the Individual Pot smoker Not rated yet
I enjoy hitting up my bubbler out of the roof, climbing back into my bed room and sinking deep into the thin white paper on my desk. Nothing exists besides …
Space Stoned Not rated yet
I was inspired by a previous picture, but instead i changed a few details and the color scheme.
Reality Leaves Alot To The Imagination Not rated yet
Reality Leaves Alot To The Imagination
Science Trippy Art Drawing Not rated yet
Just starting drawing and it ended up looking like this c:
Stoned Mind Not rated yet
Just got bored in school.
Eye of the city trip art Not rated yet
Ive been adding little things to this picture for months now, i figured it looks about done.
Whoa Trippy Art Drawing Not rated yet
Random drawing when I was bored.
Karate Kid?
Trippy Art Drawing Not rated yet
Yep... boredom
Shroomery Not rated yet
Got bored one day and pulled out the sharpies
Papa Smurf
Trippy Art Not rated yet
I drew this for one of my good friends. It's not the best but I like it.
The Life Not rated yet
Basically, this was a design i did for my friends left shoulder blade, haven't seen the finished product yet but hope you enjoy :)
My Awesome Weed Drawing Not rated yet
I was bored in school so I draw'd this haha...
chillin Not rated yet
skeleton, cashmire cat & catapillar
As you were Not rated yet
Some graffiti work when i was blazed back in my sophomore year of high school in summer school.